Minister Simon Harris announces dedicated national centre for electric vehicle skills
Longford and Westmeath Education and Training Board (LWETB) hosted a landmark event in the Bloomfield House Hotel on Monday 13th November. LWETB were honoured to welcome Minister Simon Harris who revealed plans for a national centre for electric vehicle skills in Mullingar.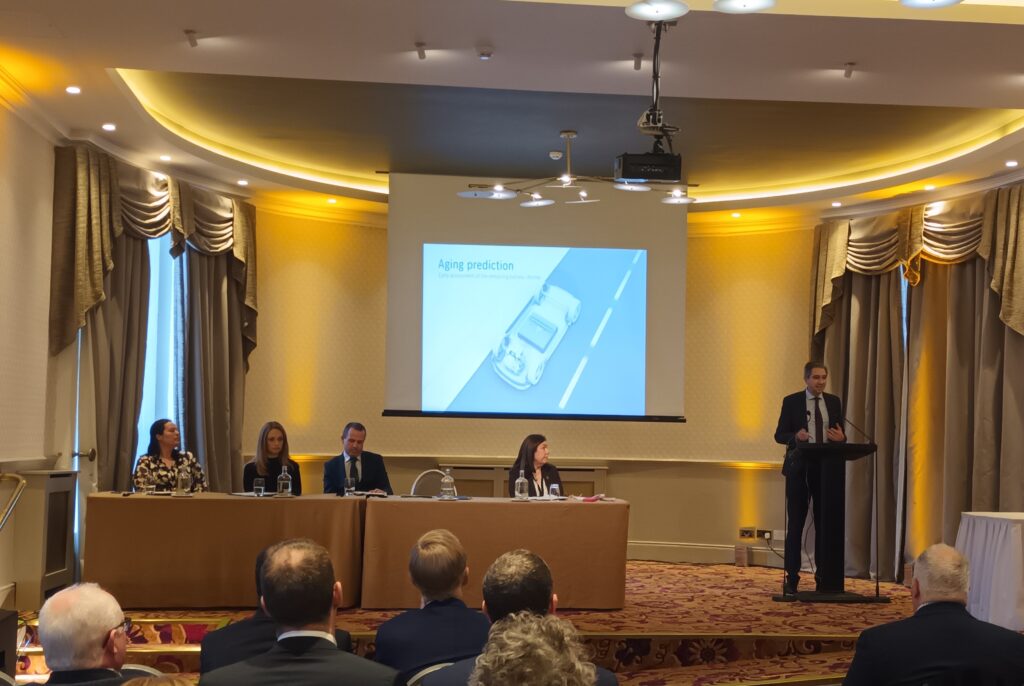 The exciting event marks a significant milestone in Irelands transition to a more sustainable and environmentally conscious future. The national centre will be a hub for innovation, research, and education in the realm of electrical modes of transport, driving forward the adoption of sustainable transport and technological advances in the region.
The centre will be a critical component of the State's response to the green transition and will ensure that Irish workers are fully equipped to handle expanding skills requirements of electric vehicles.
When fully developed, the centre will train people to repair and maintain not only electric cars, but also electric bikes, scooters, trucks, buses, vans and heavy goods vehicles. The centre will allow the FET sector to remain a leader in the delivery of motor mechanic skills.
The first step is the establishment of a Project Management Office and the recruitment of staff to commence work on the project.
Minister Simon Harris, Minister for Further and Higher Education, Research, Innovation and Science, was joined by Ms. Liz Lavery Chief Executive of LWETB, members of the LWETB Senior Leadership Team, members of the LWETB Board, key stakeholders, educators, industry experts, and local leaders to share insights and unveil the governments strategic vision for this national centre. Speaking today, Minister Harris said "As the number of EVs on the road increases, a workforce with the knowledge to fix and properly maintain them will be needed." 
"It is clear to us we need a dedicated national centre to focus on the delivery of these key skills, while preparing for future technological advances." 
"This national centre will be based in the Midlands, in one of our growing towns and will be absolutely critical to delivery of the skills of the future." 
The announcement of the national centre for electric vehicle skills is a considerable moment for LWETB and for the future of sustainable transport in Ireland.  Ms. Liz Lavery, LWETB Chief Executive, said that "LWETB is delighted and proud to be expanding into this new area and we are proud to play a pivotal role in this endeavour by hosting the national EV centre". Ms. Lavery recognises the importance of fostering sustainable practices and technological innovation within the Longford and Westmeath community. Ms. Lavery went on to say that "LWETB have a long history in education and training in Longford and Westmeath, providing primary and post-primary education, FET programmes, apprenticeship provision, Music Generation and Youth Services. Ms. Lavery concluded that 'LWETB is committed to developing a skilled and knowledgeable workforce that can drive Irelands transition to a more eco-friendly future"
Andrew Brownlee, SOLAS Chief Executive said "SOLAS welcomes the development of the national centre for electric vehicle skills in Mullingar, Co. Westmeath as a significant milestone in further expanding the national training provision. The skills provided by the national centre by Longford-Westmeath Education and Training Board will be essential in supporting the green transition and in realising climate action targets." 
 "Our pledge at SOLAS is to provide every FET learner with the green skills and sustainability awareness to allow them to serve as agents of change on climate action." 
"A warm congratulations to my colleagues in Longford-Westmeath Education and Training Board, and to all of the potential learners in Mullingar and the surrounding areas." 
This announcement is a significant development for the midland's region and in particular Mullingar by propelling it into the forefront of sustainable innovation and clean energy.  
For all media queries please email [email protected]