LWETB administers funding on behalf of the new Department of Children, Equality, Disability, Integration and Youth (DCEDIY) and the Department of Health to projects and services across counties Longford and Westmeath.
These services are provided by a number of voluntary and community organisations including Youth Work Ireland Midlands, Foróige, Longford Community Resources clg and Athlone Community Taskforce.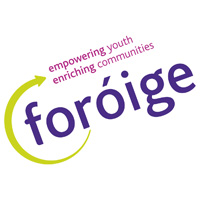 Funding Administered by LWETB in 2019
Targeted Youth Employability Support Initiative 2021 - 2022 (TYESI)
TYESI 2021 Eligibility Criteria LWETB is now accepting applications under the Targeted Youth Employability Support Initiative 2021– 2022 (TYESI)
The TYESI is intended to fund programmes/actions to support young people aged 15-24 years who are not in employment, education or training by providing community-based interventions to improve their soft skills, confidence and agency to ensure engagement by young people in progression pathways.
The purpose is to engage 'hard to reach' targeted young people, including young people experiencing isolation, economic disadvantage or intergenerational unemployment.
Please see the attached Guidance Note and FAQ document for full details regarding the Initiative. You are advised to consider the content in detail prior to completing an application.
The closing date for submission of fully completed applications forms to LWETB via email only to [email protected] is Monday 20th September 2021. Late applications will not be considered.
For queries please email [email protected] or call Maria Fox 086 3839451
TYESI 2021 Eligibility Criteria
TYESI Guidance Document
TYESI FAQs
TYESI Application Form
Funding for Youth Projects
LWETB works in partnership with and provides funding to staff-led projects across Longford and Westmeath for the provision of youth work and other services to young people. The Department of Children, Equality, Disability, Integration and Youth (DCEDIY) awards funding through which LWETB administers to the following projects;
Athlone Youth Information Centre Athlone Youth Project Mullingar Youth Project Foróige Gateway Project Athlone ACT Gateway Project Athlone FAI Football in the Community Project Athlone Longford Town Youth Project County Longford Youth Project
Grants for Youth Clubs & Groups
Grant funding is available annually through LWETB for voluntary youth clubs and groups. This funding is provided by the DCEDIY and each year 40-45 clubs and groups across Longford and Westmeath avail of funding under the schemes.
Links to further information
Department of Children, Equality, Disability, Integration and Youth DCEDIY
UBU Your Place Your Space (Funding Scheme)

www.ubu.gov.ie
Midland Regional Drug and Alcohol Taskforce

www.mrdatf.ie
Athlone Community Taskforce (Gateway Youth Project)

www.actathlone.ie
The Football Association of Ireland www.fai.ie
Longford Community Resources clg (County Longford Youth Service) www.lcrl.ie
National Youth Council of Ireland

www.nyci.ie
Education and Training Boards Ireland (ETBI)

www.etbi.ie
For further information or queries please contact:
Maria Fox
Youth Officer
email:

[email protected]


telephone: 086 3839451