Music Generation is Ireland's National Music Education Programme that transforms the lives of children and young people through access to high quality performance music education in their locality. Through partnership, we create rich and diverse ways for participants to engage in vocal and instrumental tuition delivered by skilled professional musicians, across all musical genres and styles.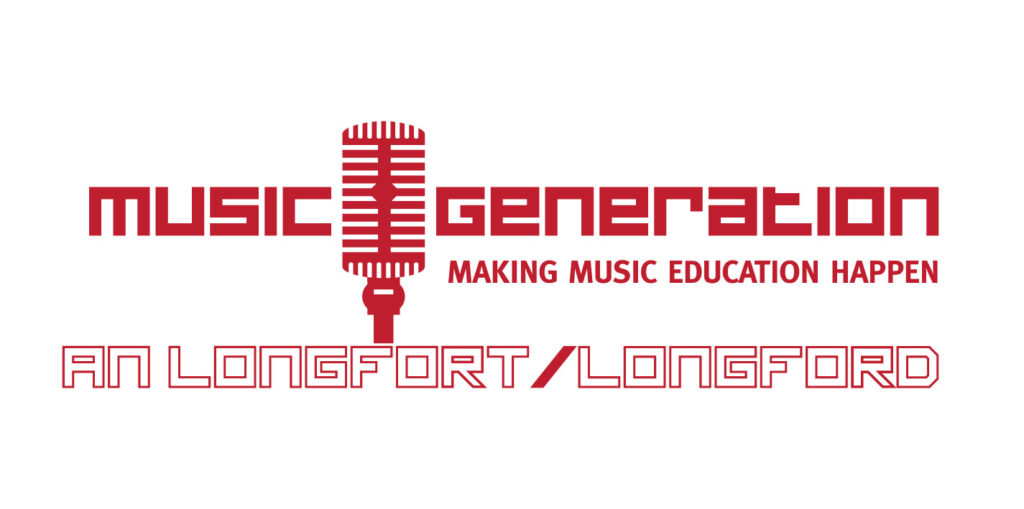 Initiated by Music Network, it was set up in 2010 co-funded by U2, The Ireland Funds, the Department of Education and Skills and Local Music Education Partnerships (LMEPs). Read more about how the journey began, or watch a video to learn more about how it works.
Phase 1 of the programme was established in 11 LMEP Areas. Phase 2 commenced expansion into 9 further LMEP Areas. Music Generation currently creates some 42,500 opportunities for children and young people to engage in music tuition annually, generating more than 350 employment opportunities across a range of artistic/managerial, musician and administrative/support roles.
Music Generation Longford is a new performance music education service for children and young people in County Longford that will provide opportunities for children and young people to access a range of vocal and instrumental tuition. 
It is among 5 new LMEP Areas to recently commence participation in the National Expansion of Music Generation. Locally, Music Generation Longford is supported and funded by Longford and Westmeath ETB, Longford County Council and Creative Ireland.
Music Generation Longford plans to transform the landscape for performance music education in the county by delivering a range of performance music education programmes which respond to the local needs and context of Co. Longford.
Further information is available in the Summary Framework Plan.
Primary & Secondary School Settings
Youth and Community Contexts
County Ensembles Youth Music Festivals